Simpozion UAI, Iasi, 6-10 iulie 2020
Motivele obiective legate de pandemia COVID 19, nu au permis organizarea acestei manifestari internationale in cursul anului 2020.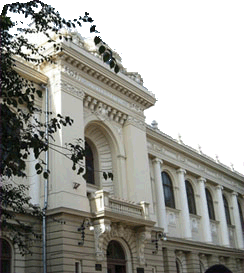 In perioada 6 - 10 iulie 2020, Facultatea de Matematica a Universitatii Al. I. Cuza din Iasi, va gazdui lucrarile simpozionului IAU_S364:
Multi-scale (time and mass) dynamics of space objects.
Informatii despre acest simpozion se gasesc la adresa: Informatii detaliate privind acest eveniment sunt disponibile pe adresa: 
https://www.math.uaic.ro/IAU_S364/

Organizatorii acestui eveniment va invita sa participati.