About
the

Romanian Astronomical Journal

The

Romanian Astronomical Journal

is an international journal covering the fields of
Astronomy
Celestial Mechanics
Stellar Astrophysics
Solar Physics and Heliosphere
Extragalactic astronomy and cosmology
History of the Astronomy
Space sciences

This Journal publishes original papers, brief reports, special communications, theoretical and observational works. Romanian Astronomical Journal is the official journal of the Romanian National Committee for Astronomy.
Romanian Astronomical Journal appears twice a year, and has done in a continue series since 1991.
The figure displays a statistics of the articles with the first author in fifteen years of apparition.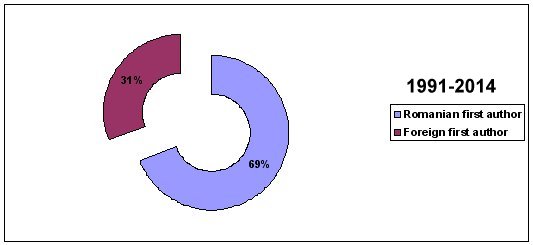 <!..>
Romanian Astronomical Journal is indexed in:          
NASA Astrophysics Data System (Boston, USA)
Copernicus
Simbad
Universal Impact Factor
Academic Google
Journal Seek
E-journal list
Worldcat
Trove
Journal rate
Google journal list
<!..................... >
Currently there are 115 addresses where The Academy Publishing House send this journal. The list is here .